Live rent free
An exciting opportunity to help support a senior in exchange for free rent
HOW IT WORKS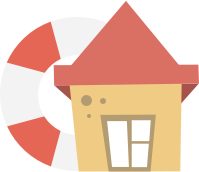 Money tight?
Do you have debt and/or limited income? In exchange for free rent, you can become a RoomAide™. A RoomAide™ assists a senior by providing support and can earn money by providing additional services.
BECOME A RoomAide™
Get out of your
parents home
And Provide an Important Service to Someone Who Needs Help
Typical services that you can provide
Common services that your can provide.
Lawn Work

Laundry

Shopping

Transportation
BECOME A RoomAide™
FREE Rent

Live for FREE and make some money by providing additional services.

Provide Care

Care is completely transparent. All parties are repeatedly reviewed allowing you a thorough understanding of their past experience.

Create Magic

Caring is more than a job. It's a blessing. Help us improve the care of seniors and make your life even more special.
Tim Richards

28, Florida

«I just completed grad school and had to start paying back my student loans. Unfortunatly my paycheck isn't as much as thought it would be. Being a RoomAide™ allowed me to save a fortune on rent. I need to be there ″just in case″ and walk the dog. When I go shopping or do the laudry, I do the senior's as well and make some spending money. I think it's a real win/win.»
You don't need to pay for rent.
You can live in a senior's home.
TAKE A LOOK