Safe, affordable senior care
Explore new living opportunities
HOW IT WORKS
Discover shared senior living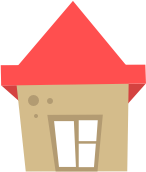 Some people have extra space in their homes and the ability to provide basic care. We safely connect those people to seniors who need a little help.
FIND LIVING ASSISTANCE
Receive care in a
caregivers home
What you can find here?
This is the most common services that our caregivers provide
Attention 24/7

Help Getting Dressed

Meal Preparation

Pill organization
FIND CARE
Safe

All parties undergo a through background check.

Accountable

Care is completely transparent. All parties are repeatedly reviewed allowing you a through understanding of their past experience.

Affordable Care

Shared Living is far more affordable that home-care and Assisted Living Facilities.
Jeffrey Todd

82, Miami

«Room2Саге changed my life. I was no longer able to live completely on my own. I had no family to take me in. Room2Care found me a safe place where I get just enough help to keep me out of a nursing home.»
The care you need, the price
you can afford!
TAKE A LOOK